From significant loss to sustained friendship. From identity as a source of division to one of mutual respect. From sexual shame to sisterhood.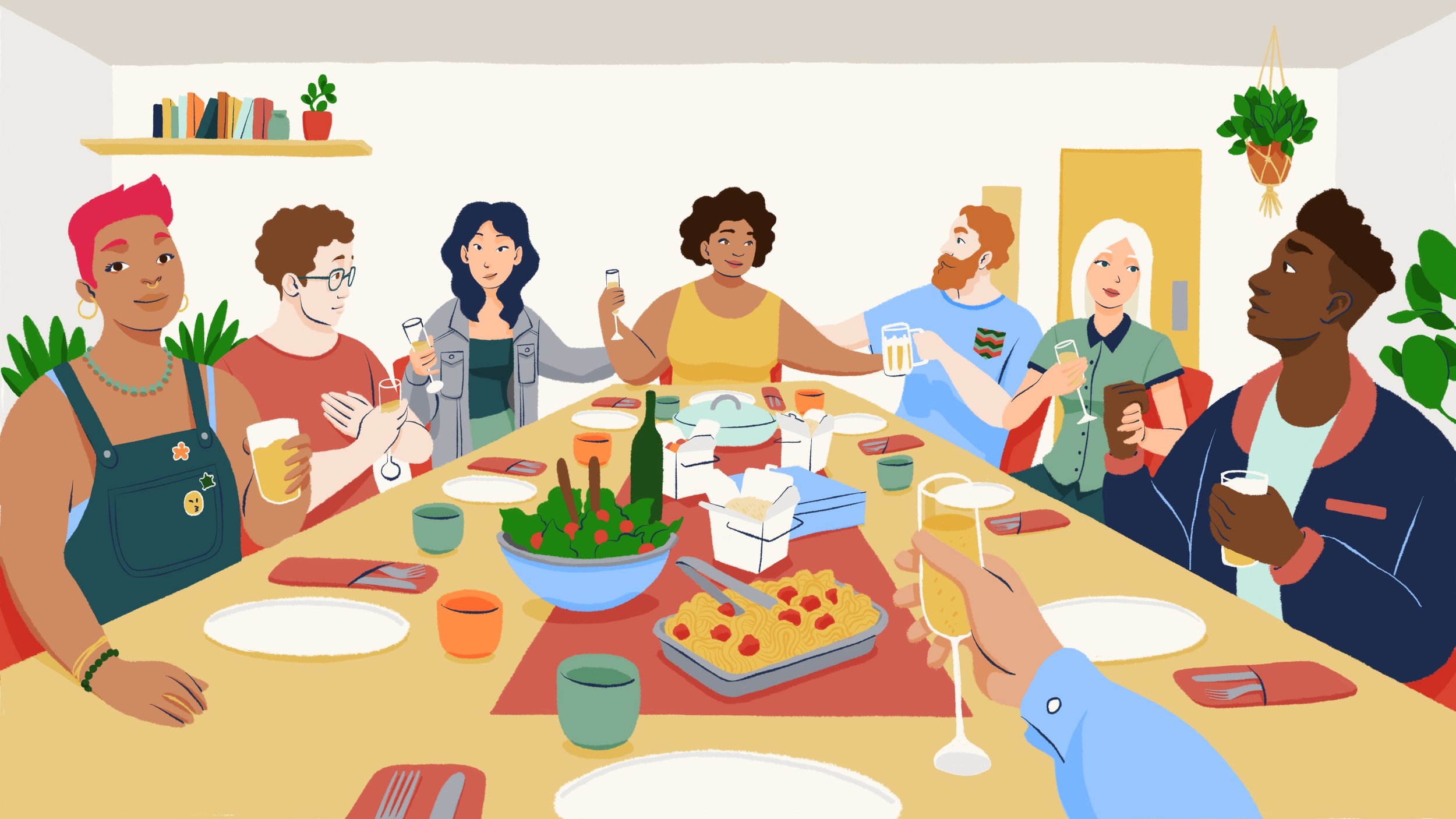 What if each of us could turn the source of our deepest isolation into healing and community support?
We're TDP Labs, and we're fighting the crisis of isolation by transforming some of our hardest conversations and most isolating experiences into openings for candid conversation, collective care, and forward movement using the age old practice of breaking bread.
The Problem
Ours has been called the Age of Loneliness. We spend more time looking down at our screens than up at the people we're talking to. We bemoan the deterioration of conversation, when the problem is really that we do not give ourselves permission to talk about the things that truly matter. We live our lives online rather than using the internet to find and connect with one another in person.
Our pain is also our power.
"We can be the medicine that each other needs. We can be the solution other people crave. We are all doctors and we are all healers. The question is, do we have the courage to speak up and to stand up for others, to reach out to them when we feel they may be in need."
- Dr. Vivek Murthy, Former Surgeon General of the United States
We're working to build small circles of people who have your back, who know your full story, and with whom there's nothing you have to hide — and do that at scale.
Organizations holding topics that are in need of deeper collective care, like sexual shame, racial inequity, or loss.
Communities that are already convening and want to go deeper, like conferences, universities, or summits.
And deliver our work through:
1.
Talks + Workshops
to inspire your audience and team
2.
In-person gathering
conversation design and facilitation
3.
Community consulting
applying The Dinner Party methodology to your community
Testimonials
"The People's Supper was very much the heart of the event and we have had such wonderful feedback from people on it. The need and desire for connection is just palpable and the very thoughtful and powerful design of the supper made that real in ways that I don't think anyone expected."
Victoria Vrana
Bill and Melinda Gates Foundation
We knew we wanted to build trust within our community. The Dinner Party Labs team was critical in figuring out how, and facilitated a series of beautiful dinners that became the playbook for our program.
Natalie Angelillo, OfferUpCMO


We foresee a day in which people find amidst their deepest struggle the source of their deepest strength by connecting with others who've been there too.